Dauntsey and Aston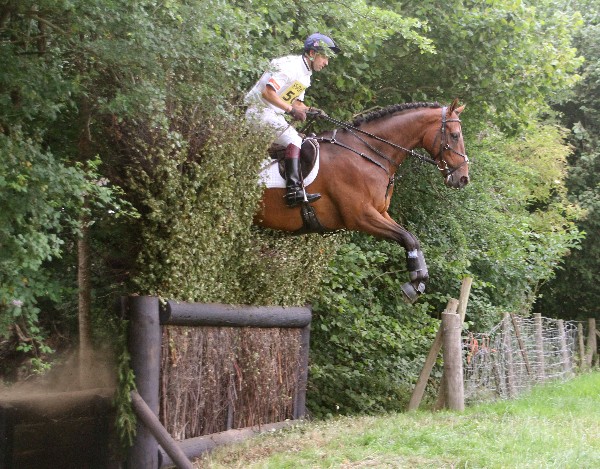 It's been a busy few weeks for the team with plenty of events amongst numerous horse hunting trips, sponsorship appearances, a very short break and a bout of tonsillitis!
We had a good outing to Dauntsey with the Novice horses. It was a fairly stiff cross-country course so I was pleased to be riding horses with a bit of experience at this level, they rose to the challenge and benefitted from the run. They all did good dressage tests and two of the three jumped clear rounds in the show jumping with all three giving me great rides across country. After the recent dry spell the going was firm, so I ran them all steadily, Catherston Definitive and Mister Optimistic finished 7th & 8th.
A couple of days later we headed to Aston le Walls with Vrolijk. Away Cruising was meant to run in the advanced but didn't seem his usual self in the warm up so I withdrew him. It was frustrating not to run, particularly as the going was perfect after the previous day's rain. Having done his first CIC*** at Belton and then finished 2nd in the CCI** at Tattersalls he would have benefitted from an advanced run. However, it's always far better to withdraw if a horse feels off colour, rather than regret running; he will be out next at the Intermediate Championships at Gatcombe.
Vrolijk was in the OI and put on another smart dressage performance, scoring 28, but had a fence down show umping - his first of the season! He gave me a confident ride across country so is hopefully all set for Gatcombe.