Portman & Belton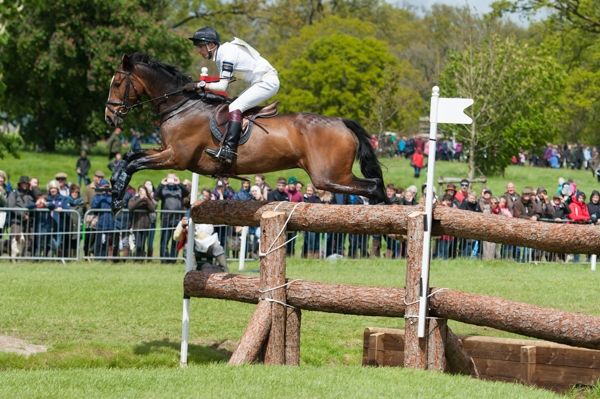 After a weekend off for my sister's wedding, it's been a busy week with four days of competing. We started at the Portman Horse Trials on Tuesday with Running Order and Vrolijk. It was a solid first run for Running Order who felt good in all three phases and another event in the ribbons for Vrolijk who continued his good run finishing in 3rd place with a dressage score of 24.5.

We set off for Belton on Friday with Wild Lone, Shannondale Santiago and Away Cruising. Shannondale Santiago put up a good performance in the CIC** with a 52 dressage and a super double clear. Away Cruising stepped up to Intermediate and did good test to score 30, he rolled an uncharacteristic three poles in the show jumping but gave me a great ride across country. I'd always planned just to do the dressage and show jumping with Wild Lone who came specifically to experience the buzzy atmosphere in the dressage and show jumping arenas, but didn't need the cross country mileage. Like a lot of horses he was fairly affected by the crowd of shoppers who are unusally close to the dressage arena at Belton. He was a bit unsettled at times and failed to halt at the beginning, scoring 1s & 2s which was very expensive, but then produced some of his best work to date which was really pleasing. It was a good dress rehearsal for Badminton and useful for planning the best warm up routine for an event with such a buzzy atmosphere in the main arena.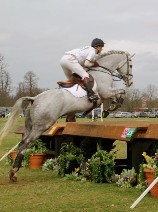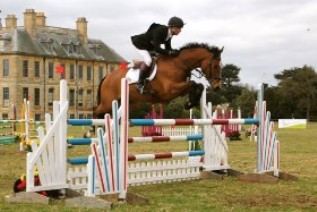 We now have a long drive home before setting off early tomorrow morning for Larkhill where the young horses are going cross country schooling. 
Photographs: Top - Wild Lone, above left - Away Cruising, above right - Shannondale Santiago