Pre Season Preparation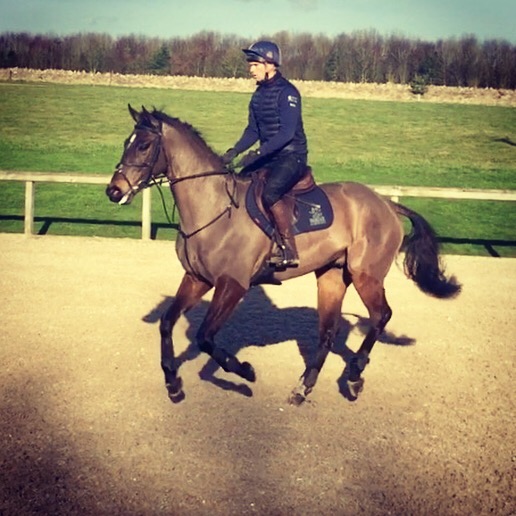 After a post-season lull it's back to business with a bang. As always the pre-season build up is the most hectic time of year; over the past few weeks with some hot logistics we've been on the road with the horses virtually every day and covered a fair few miles.
Jess and I spent a week with four horses training up in Yorkshire with Chris Bartle. It was great to step back from the distractions of the everyday running of the yard and business and focus solely on training and those four horses for a few days. I've found Chris really helpful over the past six months, his simple system and approach is very logical and the horses have responded well.
In between times we've continued to work regularly with Yogi Breisner on the flat and Rowland Fernyhough for show jumping. We've also made weekly show jumping sorties to Rectory Farm and Addington for the BSJ shows.
We have dressage competitions coming up over the next few weeks and will be out cross-country schooling as soon as it dries up. I'm perhaps a bit old-school as I tend to wait to cross-country school on grass rather than jumping portables on an all weather. On that note, we are very lucky that the yard is surrounded by good going so our horses are able to canter on grass from the beginning of January.
It's been fun getting the 5 year olds out to some shows, they've been great to do and will make their eventing debuts in April.
Away Cruising has come back from his post Burghley holiday in good form and is now getting set for his first Badminton, with his fast work well under way.
The team at Church Farm have been fantastic over the winter and we're looking forward to getting everyone out eventing in the spring. We recently celebrated head groom Jess's ten-year anniversary with us, we're looking forward to lots more adventures together!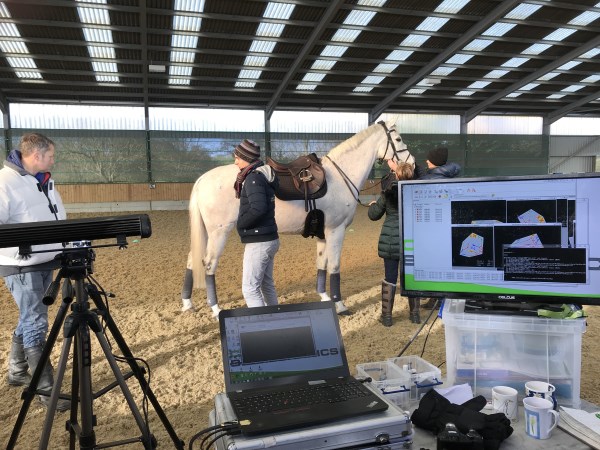 Above & below: Away Cruising having his pre-season tack check - saddle and bridle fitting with NASA level
technology from Fairfax.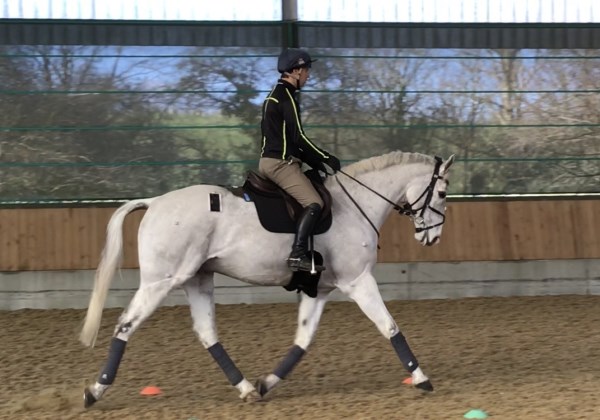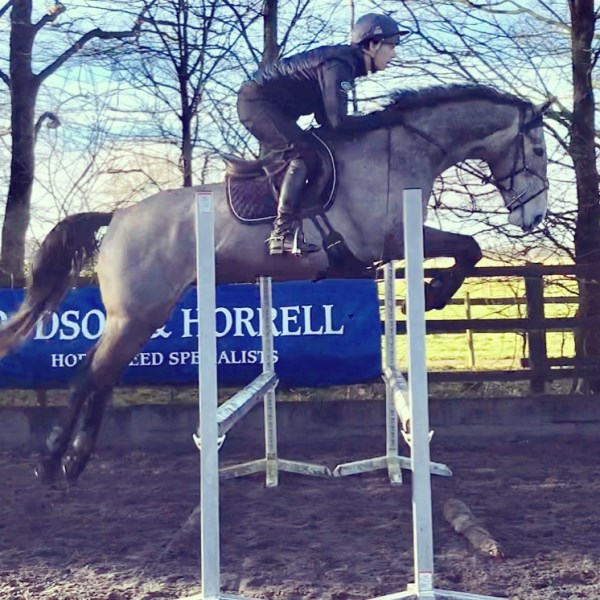 Above: It's been good to get the young horses going after their holiday. The five year olds are on track to start
their eventing careers in the Spring.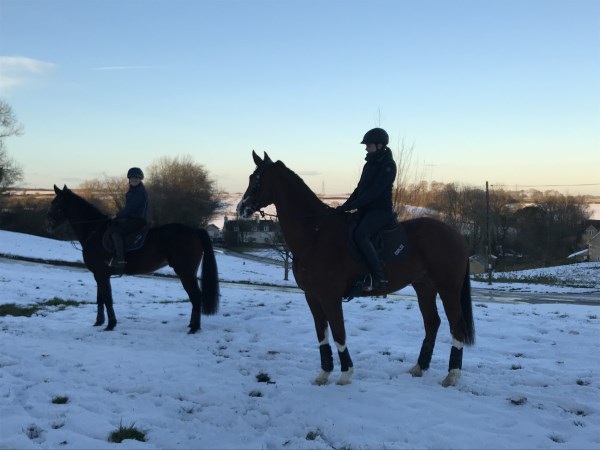 Above: Enjoying a crisp morning.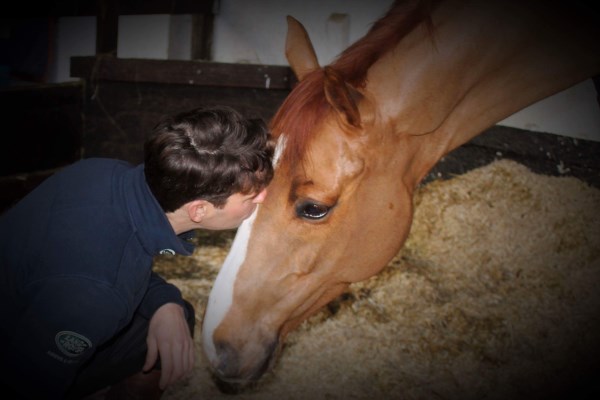 Above: One of the more bizarre things I've had to do this winter, bedding supplier Caviera asked for a a photo
suitiable for 'National Kiss a Ginger Day'! Red Kite did the honours.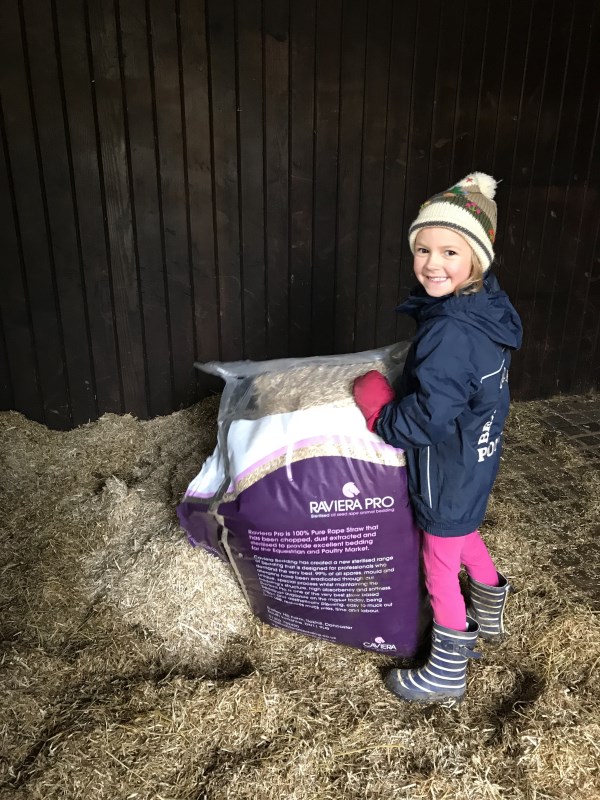 Above: Lily learning to muck out, and taking great pride in it!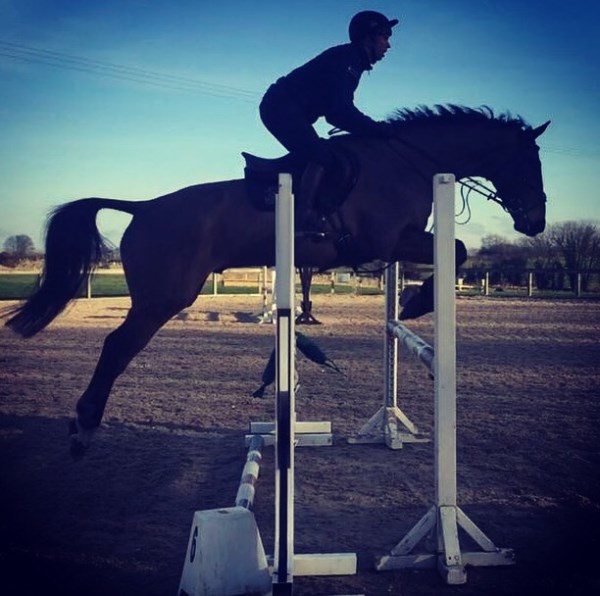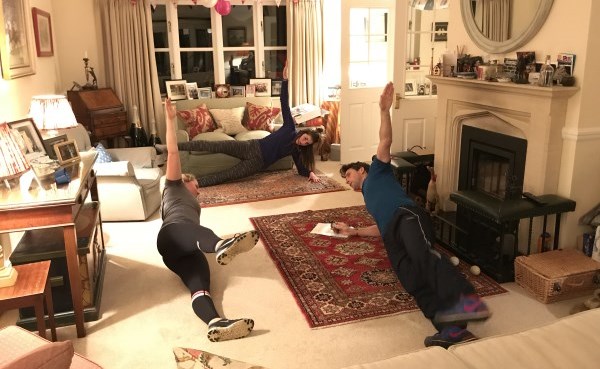 Above: The dreaded 'star fish side planks', with working pupils Lizzie and Georgia.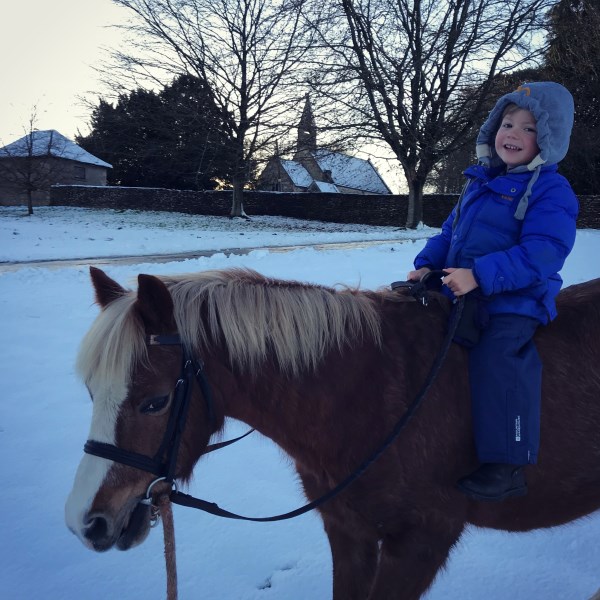 Above: The Inuit boy!
Above: Our home team at the end of our owners' and sponsors' Christmas party (Lizzie, Izzy, Georgia, Tim,
Hannah and Jess).