Triumph at Burgham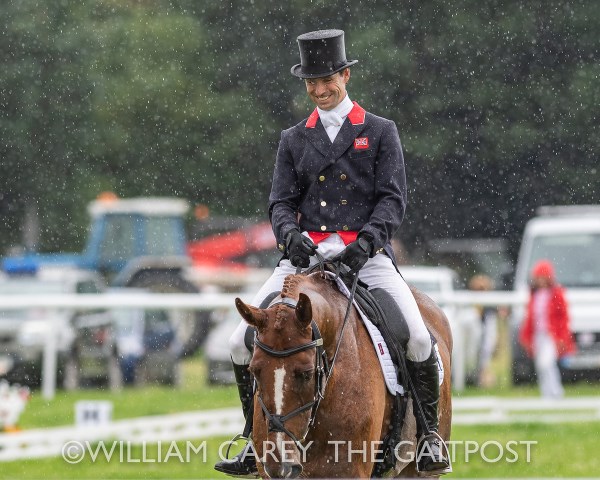 The long journey north to Burgham was thoroughly worthwhile with our young horses running in the CCI2*S. It's a great event with good flowing courses and excellent organisation. There is no stately home, fanfare or large crowds but it's a very welcoming event and from the horses' point of view it is ideal. To top that, the heavens opened during the first two days of the event (an exact repeat of last year), which meant that by cross country day the going was perfect.
First to go of our horses was Merrywell Tradition. He produced a lovely test to lead the competition throughout the two days of dressage, only to be pipped at the last moment into 2nd place after the first phase. Six-year-old Brookfield Cavalier Cruise also did a great test to lie in the top few after the dressage. I was excited to have my first international ride on Trebor but things didn't go as smoothly as planned with him in the dressage - having worked beautifully earlier in the day he was extremely fresh for his test which rather took me by surprise. He was still competitive but not to the extent that he could knock his stable mates down the order, next time I'd give him a longer warm up.
The show jumping caused widespread trouble with deep going, so I was delighted to jump three clear rounds. The horses all gave me confident rides across country to finish on their dressage scores with Merrywell Tradition winning his first International and Brookfield Cavalier Cruise finishing behind him in 3rd place, and Trebor a little adrift in 13th in a field of 80.