Great summer form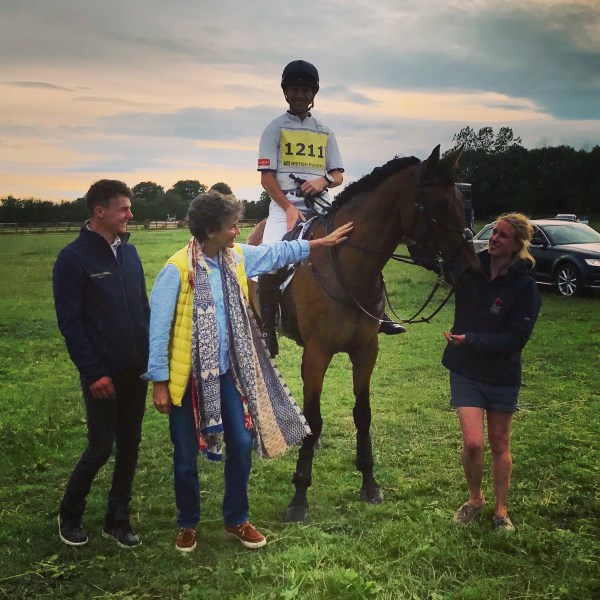 The horses have had a busy summer to date and we've been able to run them successfully on good ground despite the dry weather. We're now en route to Burgham International where we're due 50mm of rain in 24 hours – the waterproofs are packed!
Away Cruising has unfortunately picked up a minor injury at home since Bramham. Whilst it's not serious, it's not worth risking him with the intensity of the work required to target the Europeans or Burghley. We're undecided about the later part of the season as yet but our main priority is to have him in the best possible form for the spring with a shot at Tokyo.
We had a very enjoyable few days away as a family after Bramham and returned to a busy weekend with nine horses at Farley Hall. The course there has a real flow and after some heavy rain in the build up to the event was a good place to give some of the horses a quicker run. Monbeg Medlar excelled himself with an emphatic win in the Open Intermediate, finishing on his dressage score of 22. Castle Howard Octavian had a good run for 2nd place in the BE100, Brookfield Cavalier Cruise kept up his impeccable record with 3rd place in the Open Novice and the ever consistent Mosstown Price finished 5th in the Intermediate with another double clear.
Tenareze came back well after Bramham and has really stepped up his game. He had his first run back at Barbury, where he jumped a solid double clear, but with the bitting still work in progress. Having had my arms lengthened by him at Bramham I've been trying to test new bits, but he isn't particularly strong on the gallops so whilst you can test a bit at home, the truest test comes in competition. Whilst he went well at Barbury, the bit I tried there was no better so it was a case of crossing it off the list of potentials and trying another next time out.
At Barbury we had five horses in the 3*S. All five of them did smart dressage tests and were in clustered in the top ten after the dressage out of a large field of over a hundred. I was particularly pleased with Red Kite who jumped his best show jumping round to date – he can be spooky in a big arena but didn't bat an eyelid at anything and jumped a foot perfect clear round. Mosstown Prince jumped another great double clear. Gideon found it rather exciting having the cross country running right past the show jumping warm up and took a bit of settling but jumped superbly in the ring and was very unlucky to have a fence down. Monbeg Medlar, who did the best test of them all, was a bit tight up on the bank in the show jumping (the horses travel up a steep bank part way through the course to jump three fences that are set up on a high section of ground near the crowd and hospitality tents, before dropping back down to the remainder of the course), and he had both parts of the double down up there. All five horses had steady runs as they'd had a couple of quick runs in succession at their last outings at Houghton and Farley. We had top team of owners and supporters and enjoyed a fun picnic in the sun overlooking the course.
After Barbury we had a rare weekend off; it was the only weekend in the season that even if you wanted to compete there wasn't a suitable event to go to, and that suited well as it was Rosie's 40th birthday! Even better, it was during the blissful heatwave and we had a very jolly party with some of her friends she hasn't seen for a long time - since she married an event rider and gave up her weekends!
Our next stop was Aston le Walls with the older horses. I was delighted with Tenareze in the Advanced. He's had some great sessions recently at team training and the hard work is paying off. He felt super in all three phases and finally we seem to have found a bit that works. He ran in the Advanced section with the championship test and some of the long listed horses, and finished in 4th place. It was a long day with the first dressage test at 8am and Tenareze didn't go cross country in the Advanced until after 8pm after a long hold on course. He was unperturbed and our team did a great job to keep going. The four Intermediate horses were in cracking form. They did great tests with scores well in the 20s and jumped lovely clear rounds show jumping to all finish in the top ten.
The young guns will have an educational away fixture running in the 2*S at Burgham this weekend. It seems a long way to drive to Northumberland with the youngsters but they will come on from staying away and the course is galloping and educational so we're looking forward to it.
Whilst Tenareze already has his Olympic qualification, now we have sorted the bitting he will aim for another CCI4*L before the end of the season.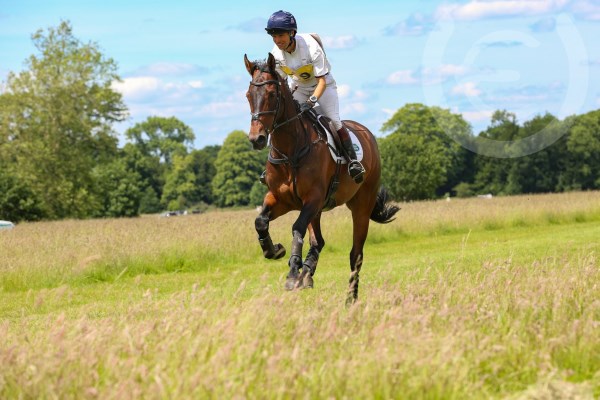 Mosstown Prince
Red Kite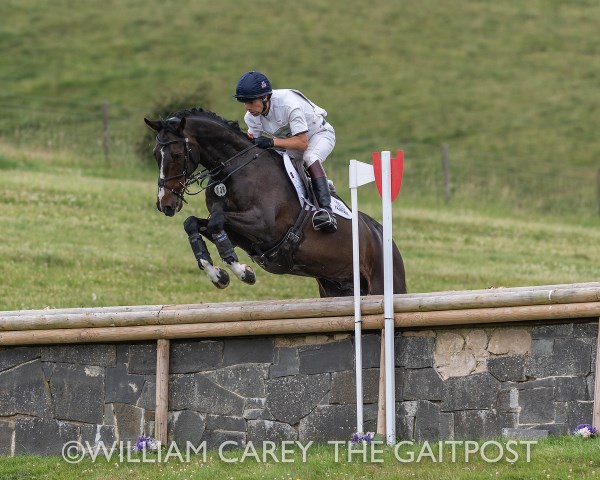 Monbeg Medlar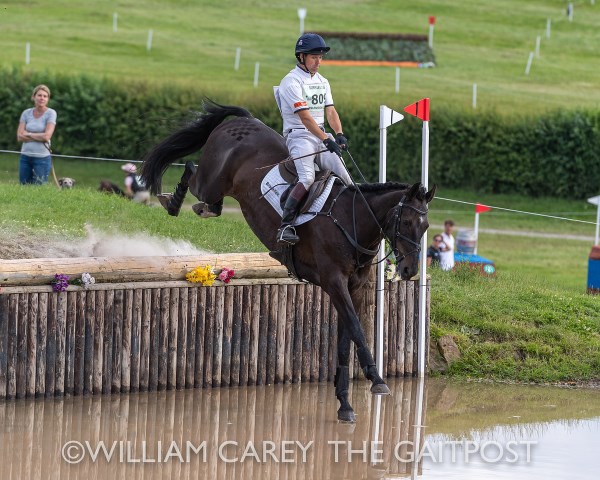 Brookfield Cavalier Cruise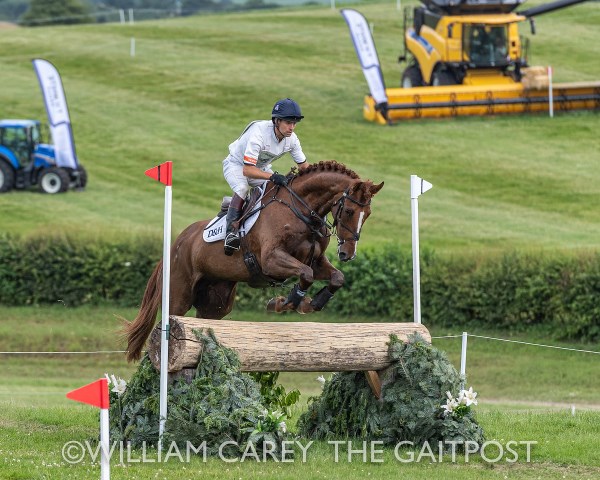 Merrywell Tradition
Monbeg Icon
Gideon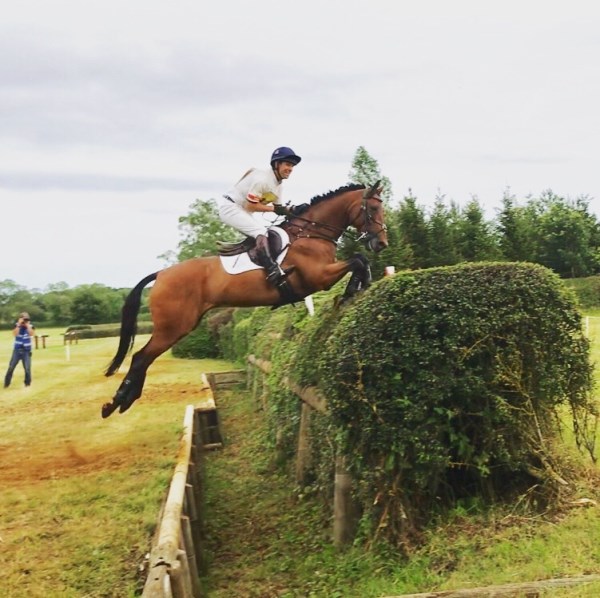 Tenareze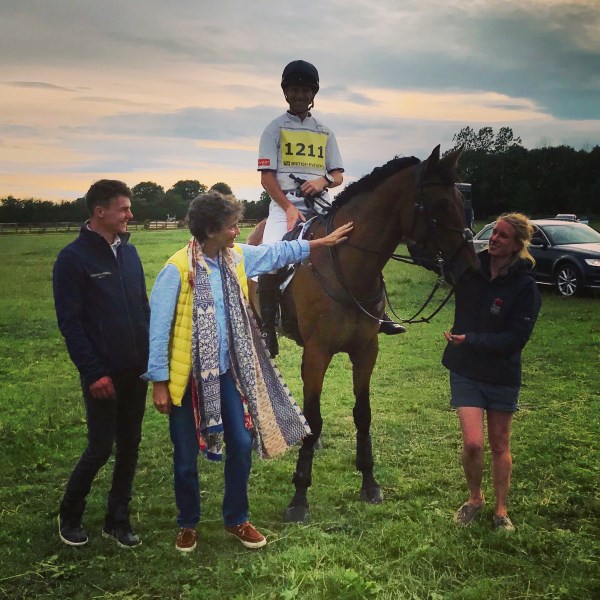 The end of a long but successful day at Aston.