Stunning scores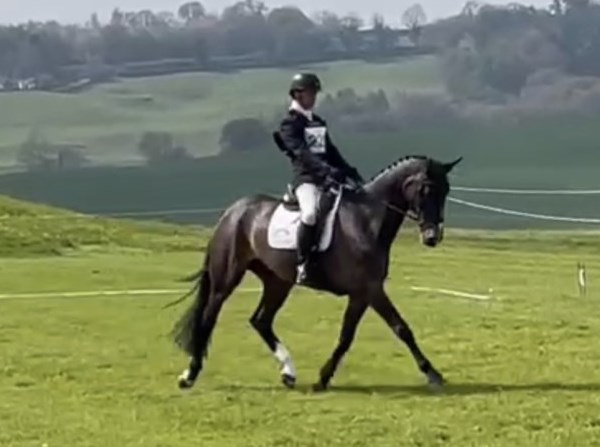 We made the long trek to the north Norfolk coast for Burnham Market with six horses – one in the three-star, one in the four-star four, and four in the advanced. The already busy weekend became somewhat overwhelming when heavy rain tried to stop play again, and the advanced jumping phases were postponed to the same day as the three and four-star. Jess and her team did an extraordinary job to keep producing beautifully turned-out horses as well as giving them all their usual post cross-country care – on top of the six for me they also had two for our work rider Tim Rogers!
The start list for the Advanced looked and A-Z of 5* champions so it was lovely to see Tenareze, Red Kite and Cavalier Crystal all at the sharp end of the leader-board with super tests and scores in the 20s, and jumped three steady double clears in the Advanced. Annaghmore Valoner had a great run in the 3* with a top ten dressage test, out of 112 starters, and Away Cruising put in good dressage and show jumping performances in the four star – I'd always planned not to run him across country as he's an experienced old timer and I felt his run around Thoresby sufficiently prepared him for Badminton.
Kelsall Hill and Cirencester Park have since provided us with runs for the older horses, with good courses, lovely going, and we've had a stunning set of dressage results with multiple horses doing leading tests. Cavalier Crystal stole the show at Kelsall with a score of 21 in the Open Intermediate, with Tenareze and Amiro Island both scoring 23 in the OI and Intermediate respectively. Et Hop du Matz was leading after the dressage and show jumping at both Kelsall Hill & Cirencester Park, jumping steady clears cross-country at both events. Tenareze did a leading test at Cirencester Park followed by a double clear to set him up ready for Badminton.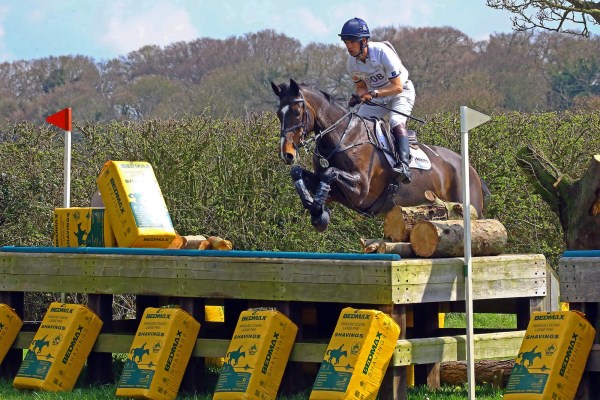 Cavalier Crystal making it 3/3 double clears this season.