Winning Streak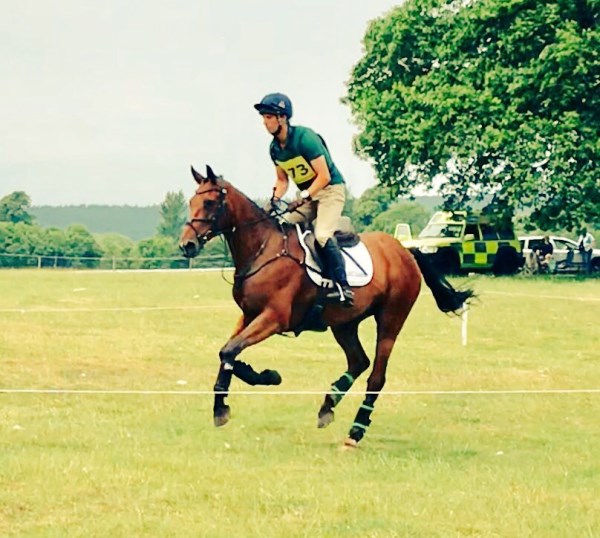 After a great week at Tattersalls at the start of June, Rosie and I went away for a few days with the children. It was great to take a step back, have a change of scene and then hit the ground running again. It paid off as we've since had a string of good runs and results. We've also welcomed several new horses into the yard.
We had a successful day at Farley Hall with two 5 year olds – Brookfield Cavalier Cruise (Fletcher) and Brookfield Pointiliste Boy (Dougie) – who both jumped double clears to finish 1stand 2nd in the same section.
This weekend we had a busy time at Chepstow with seven horses, and they didn't put a foot wrong. Monbeg Medlar lead from start to finish to win the NRF on a finishing score of 25, which qualified him for the Novice Championships at Gatcombe. I had my first outing on Brookfield Quality in the IN and he was super throughout, also doing a 25 dressage and jumping double clear to finish 2nd.
Red Kite was also running in the IN. He too did a lovely test scoring 27 and jumped beautifully in the show jumping only to have the last fence down which was a shame. I gave him a steady run around the cross country and he felt great, which should set him up well for his first CIC** at Barbury next weekend.
5 year old Fletcher's unbeaten record came to an end with a 2ndplace finish in the BE100 at Chepstow – still a 22 dressage and a double clear wasn't a bad consolation!
Castle Howard Octavian did another good test for 28 and jumped a really confident double clear, which was rewarding after a set back a few weeks ago. Brookfield Pointiliste Boy scored 23 in the dressage and jumped an easy double clear to finish on it.
Whilst we've all been enjoying the Mediterranean climate we could now do with a good soaking to soften the ground before the next lot of events. We have horses entered at Barbury and Tweseldown, before team-training for the WEG long-listed horses. 
Jonty Evans is constantly in our minds and we, along with the whole eventing community, are willing him to wake up. It was wonderful to see so many supporting #WearGreenForJonty at Chepstow and raising money for the David Foster Injured Riders Fund who are the charity chosen by Jonty's family. I'm sure they will do everythig possible to help Jonty in his recovery.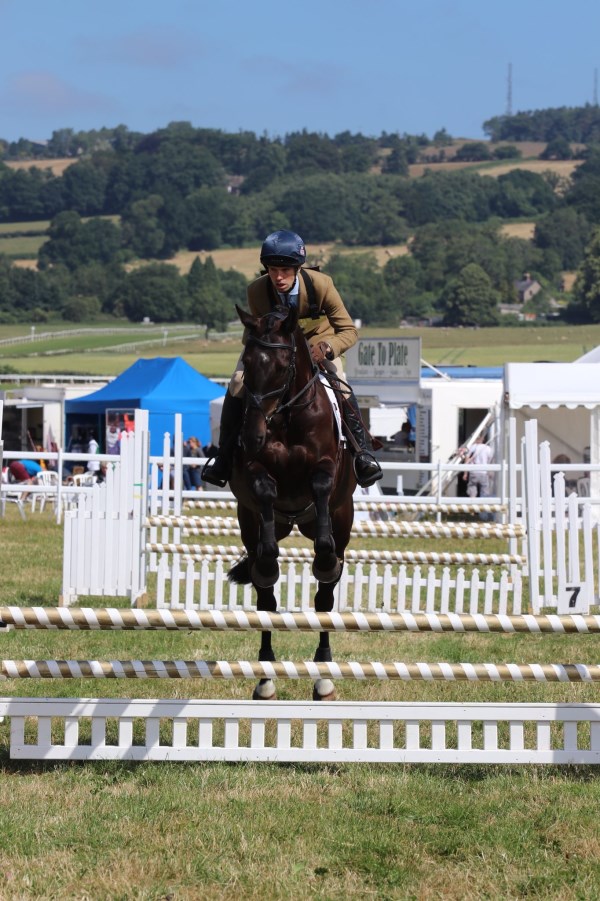 Above: Brookfield Cavalier Cruise en route to 2nd place in the BE100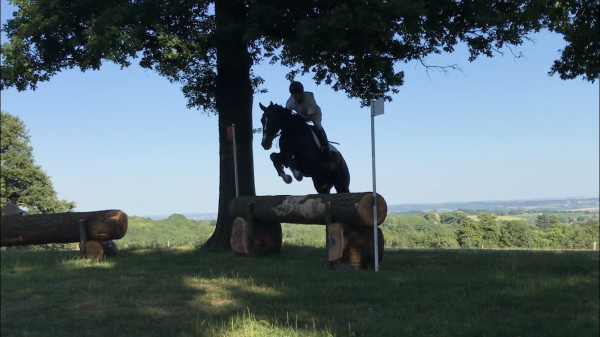 Above: Monbeg Medlar - winner of the NRF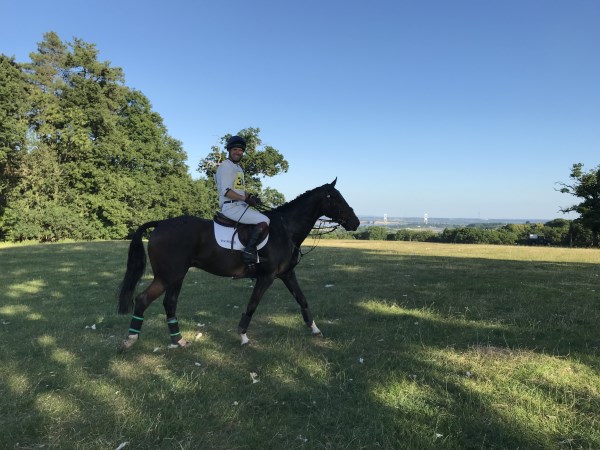 Above: Big smiles after a super round on Monbeg Medlar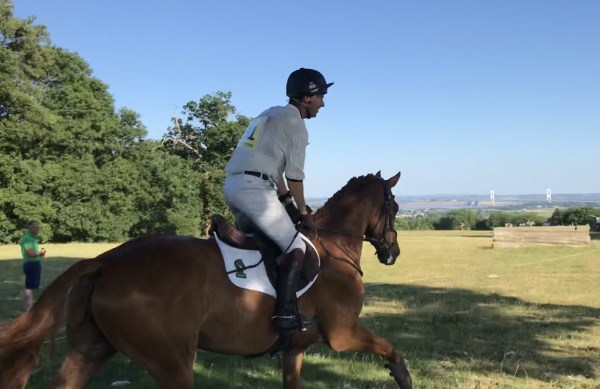 Above: Red Kite cruising home with the Severn Bridge as the back drop!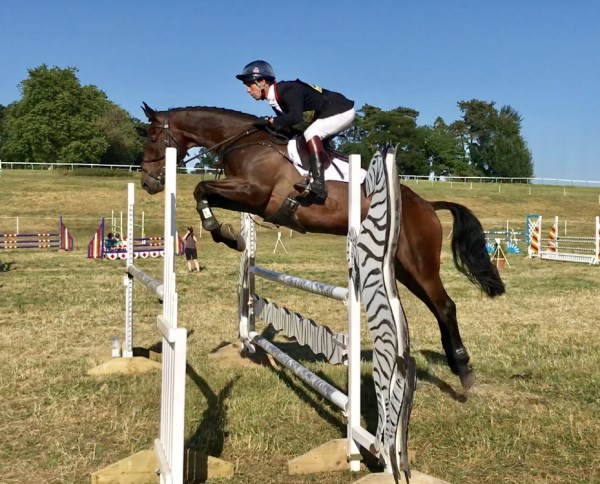 Above: Brookfield Quality jumping an easy clear to finish 2nd in the IN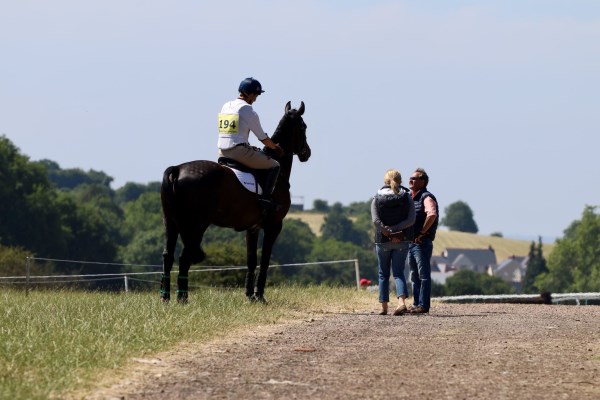 Above: Debrief with the Owners..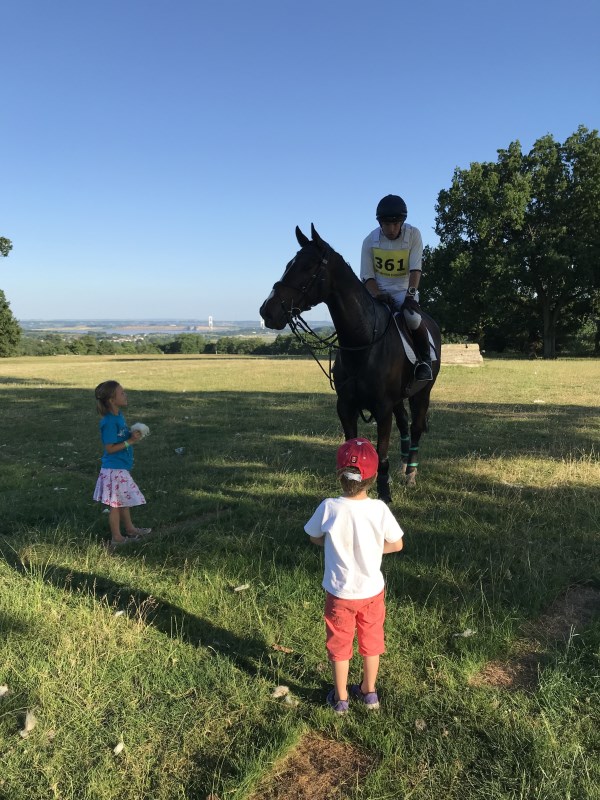 Above: and debrief with the children!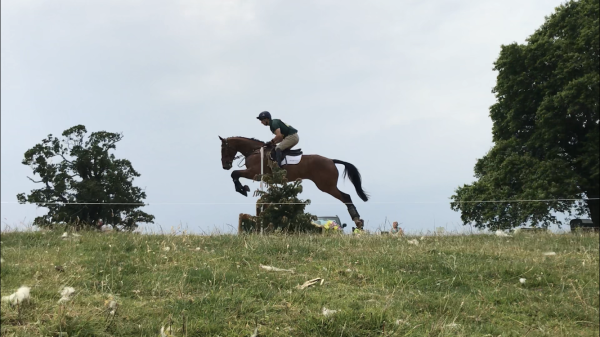 Above: Brookfield Pointiliste Boy