Tattersalls Cross Country day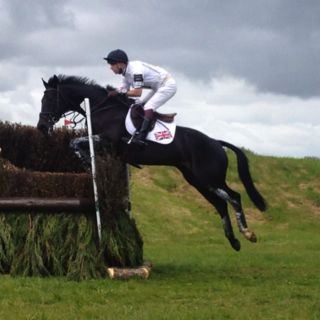 I'm delighted with Tall Story and Shannondale Santiago who both gave me a great ride round Ian Stark's Tattersalls tracks in the CCI* & **. Both horses finished clear and comfortably inside the optimum time adding nothing to their dressage scores. Shannondale Santiago is still a fairly new ride to me and I was really impressed with him accross country as he made the relatively tough course feel very easy.
Photograph: Tall Story flying a corner on his way to a speedy clear round.