Badminton kicks off in the sunshine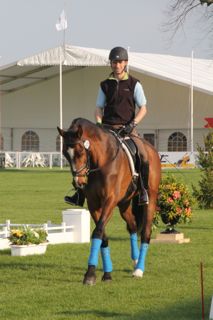 It has been a stunning start to Badminton and there is a quiet buzz of anticipation in the stables. Wild Lone has been really settled and enjoying life. He looked great at the trot up and had a good dressage session with Laura B afterwards. He's had a excellent preparation and after a winter of hard work a huge improvement has been evident so fingers crossed he can keep it up!
Photograph: Wild Lone familiarising himself with the main arena.