Millstreet Ireland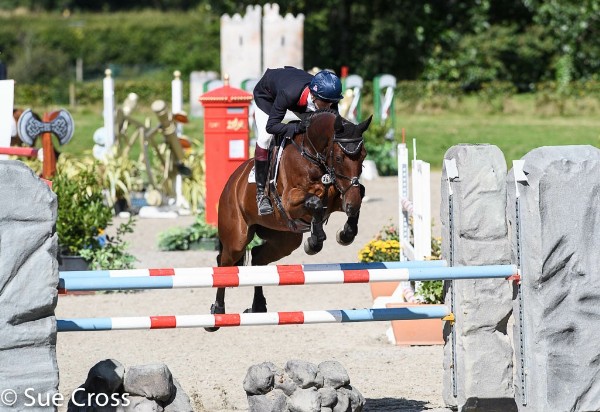 We had a wonderful first outing to Millstreet in Ireland last week and it's such a joy when everything goes to plan. We had three super horses in the CIC**; Vrolijk, Tenareze and Sparkys Reflection, and all were on great form. We were accompanied by a top team of Owners, sadly only missing Sparky's owners, James and Carol Stanford and Amy Martin.
Anne Chapman's Vrojijk was a super star from start to finish. He always seems to get the early draw which can be a little frustrating but he and Harry did a polished test to score 41 and he lead the 60 strong field from the word go. Sparky's Reflection did a lovely correct test but is not the most extravagent mover and scored a respectable 51. Nigella Hall, Tamsie Castle and Di Mills's Tenareze was last to go and we were all delighted with his test. Apart a costly moment in one of his pirouettes his work was lovely and he scored 47 to lie 8th after dressage.
All three horses jumped beautiful clear rounds in the show jumping with Tenereze and Sparky edging up the leaderboard as a result.
The cross country at Drishane Castle was fabulous - the going was outstanding and Harry felt the courses had a lovely flow to them with some good hills but not punishing terrain. There were plenty of decent questions so we were delighted that all three jumped clear with Vrolijk a deserved winner, Tenereze in 4th place and Sparky in 11th.
The event had a great atmostphere, very relaxed and a lovely enthusiastic vibe! We look forward to returning next year!