All set for the new season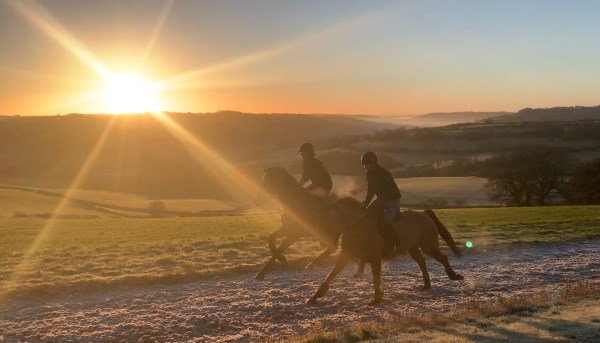 The team at Church Farm have been in full swing preparing for the new season, which kicks off next week. Fat and hairy horses arrived back from their holidays throughout November and December and started their roadwork while I had a break from riding following elbow surgery. The amount of roadwork they do is relative to the length of time they've had off, and we're lucky to have the combination of quiet lanes and steep hills for this early conditioning.
The horses gradually morphed from looking like scruffy hill ponies to smart event horses, as Jess and the team have worked their magic. I like them to be clipped in stages, starting with a basic pony clip, then a trace as their work increases before they're fully clipped out when they reach full work. Maybe I'm a bit soft but I think it keeps them warm when they are in low-intensity work during the winter months and helps prevent them becoming too fresh. As their clips reflect their stage of progress back into work, it also acts as a visual reminder not to do more work than that horse is ready for. The most important thing is the horses come back in carrying plenty of condition – they have a long season ahead and the need to be sufficiently covered before the real work begins.
We've had excellent dressage and show jumping training at home throughout January and February, and more recently have been out to regular jumping shows, dressage competitions and cross country schooling with both the young and older horses. Most of the older horses have been with us since they were four or five-year-olds, so the more senior ones are very much old friends and it's always a treat to get them out for their first cross-country school of the season. Away Cruising had an injury before Covid and had a couple of false starts as he prepared to return to action for Badminton and Burghley in 2020 and 2021 before each was aborted, so Badminton will be his first big one for a couple of years. He gave me a magic feeling schooling and I can't wait to get back out there on him. Superstition, Tenareze, Cavalier Crystal & Red Kite all feel like the experienced horses they are.
Thanks to the prolonged stint of dry weather throughout January, we managed to get most of the horses out cross-country schooling on grass before being hit by one storm after another during February.
This year I started using the steep all-weather gallop with the older horses earlier than usual, initially just in walk & trot work – it's brilliant for the horses' core strength – and they're now in full swing with their fast work and feeling superb. It's great to know that we have big aims for them with the return of Badminton and Bramham in the Spring, and hopefully another trip to the USA for Kentucky.
We're all systems go for our first BE event of 2022 at Tweseldown next week. Let's hope the weather plays ball and the horses aren't too over excited to be out.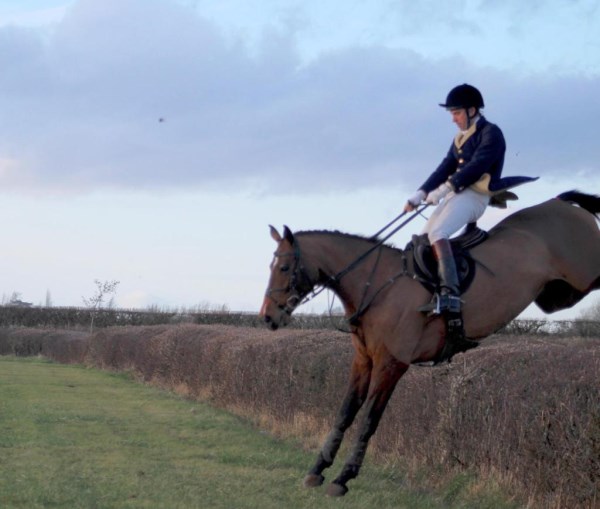 6 year old MBF Outlier has benefitted from the buzz of hunting over the winter.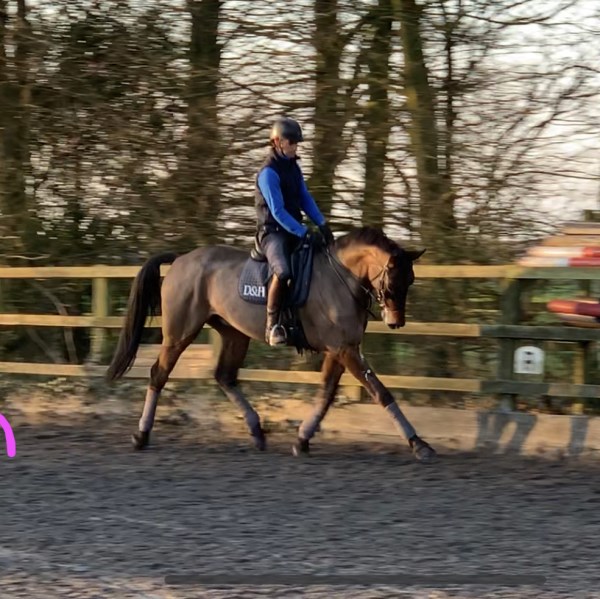 New arrival, 8 year old Et Hop du Matz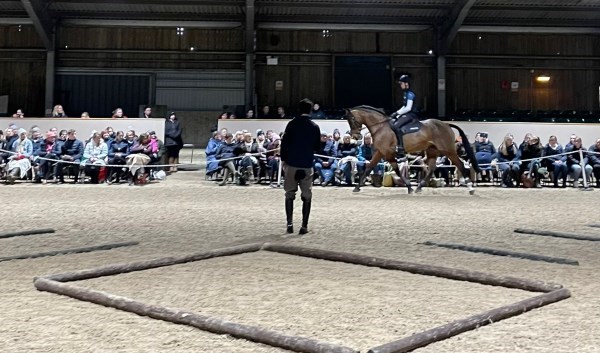 MBF Outlier being put through his paces in my lecture demo at Hadlow College in Kent.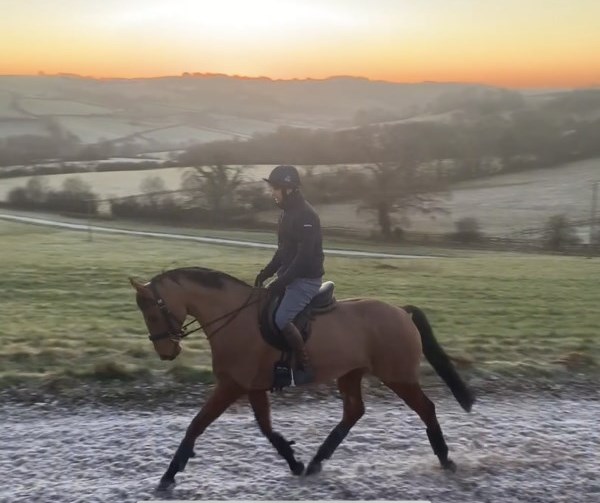 Superstition working on the hills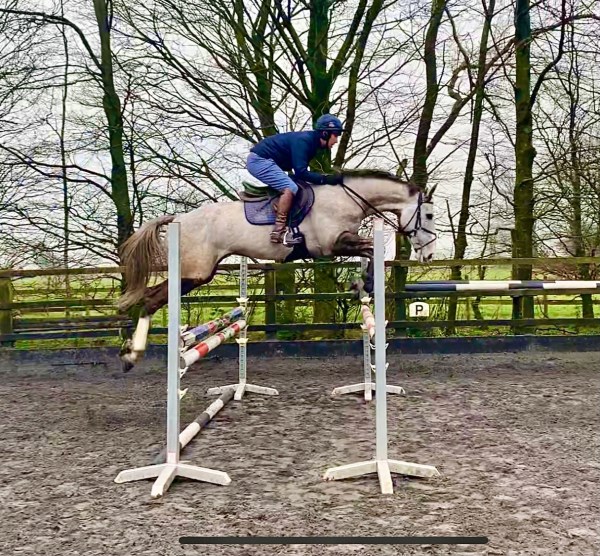 6 year old High Hopes Viking is still a gangly teenager but showing great promise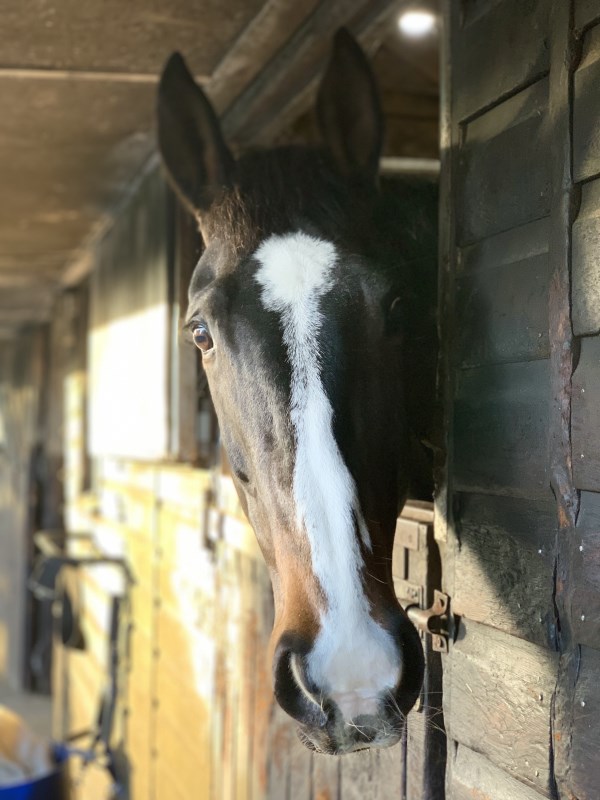 A new face in the yard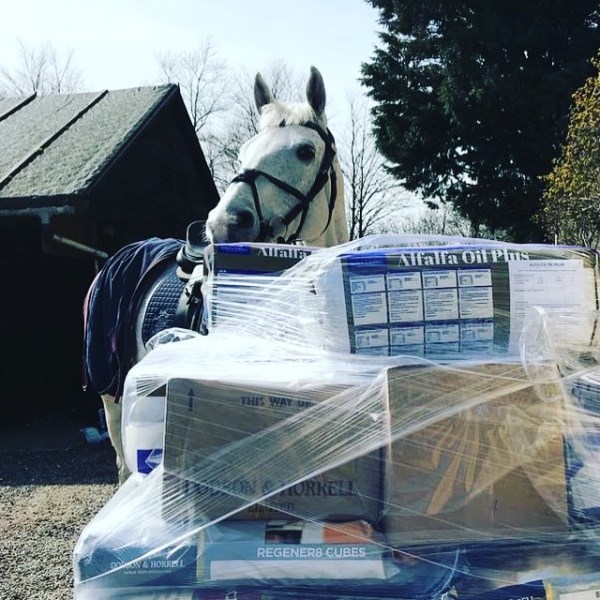 Away Cruising likes to know where his next meal is coming from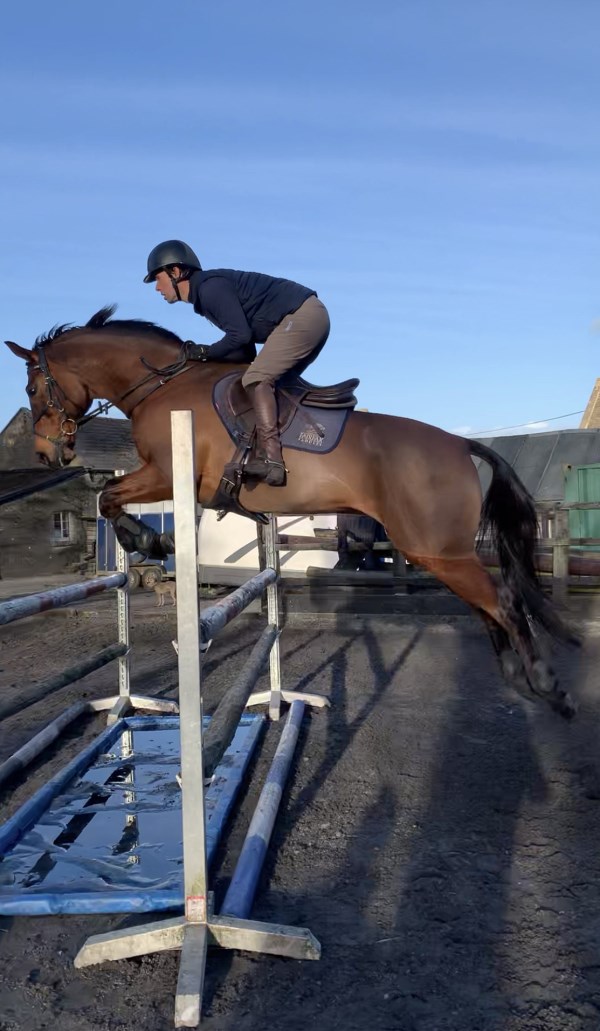 Tenareze making it feel easy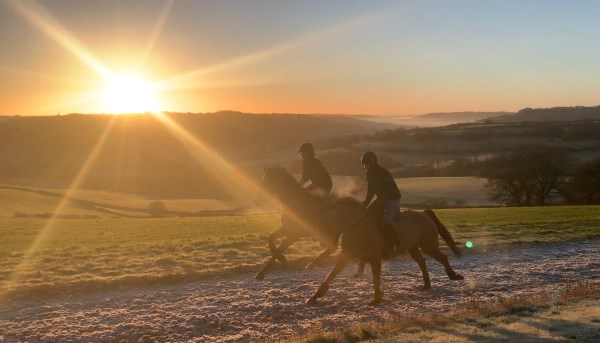 Offices don't come much better than this - Superstition and Cavalier Crystal working up the gallops together